A Beginners Guide to Yoga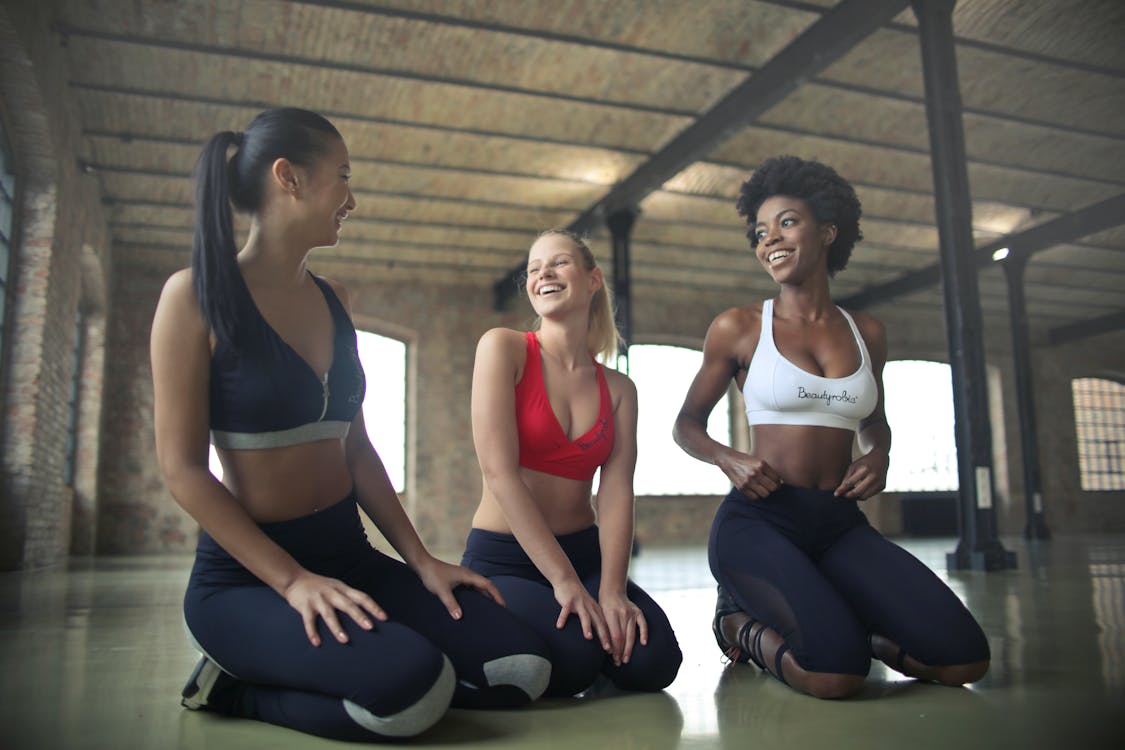 This article is a complete guide for the people out there that have always been interested in yoga but just don't know where to start. Yoga truly is a great way to connect your body and your mind and to have some alone time with yourself – Something that is extremely important in this day and age. When starting yoga it's not something that should be met with stress and anxiousness, it's completely the opposite; It is all about going with the flow. This article is designed to help you do just that, flow into yoga with these expert tips and find your perfect yoga mat.
How do you practice yoga?
Take Things at Your Own Pace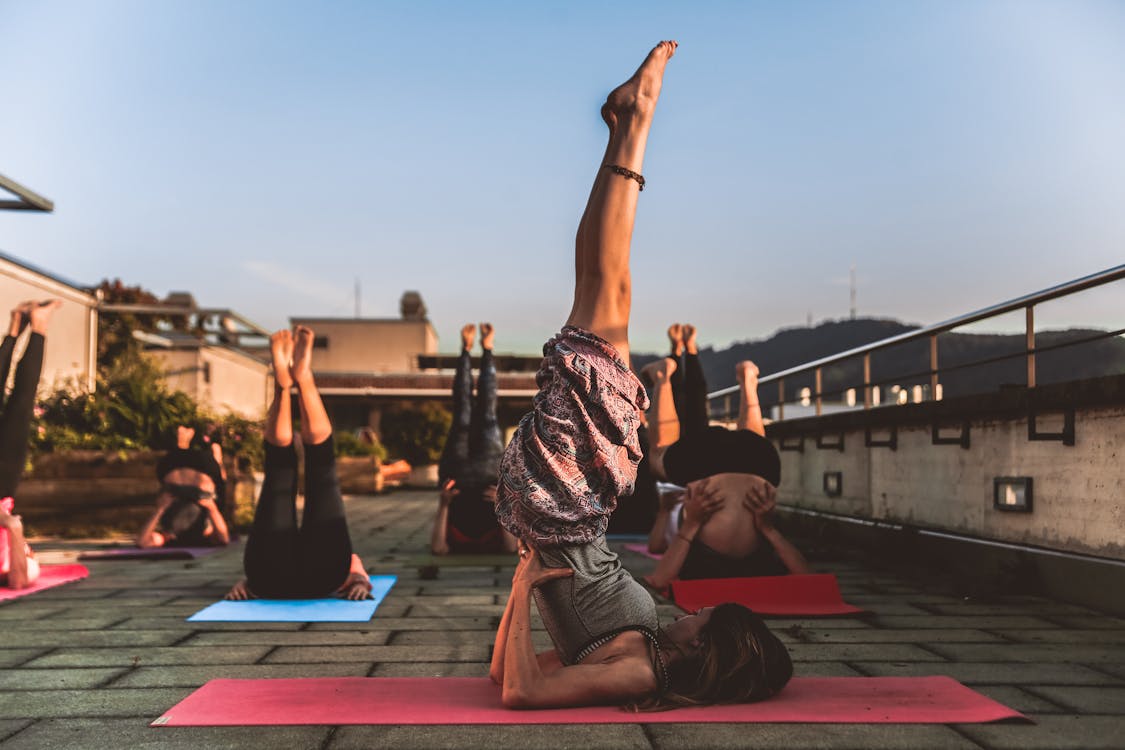 This tip comes from an author that uses yoga to spend time with herself and escape the problems of the modern world…
I started going to yoga classes at a local gym one year ago in order to get more flexible. I quickly realized that everyone in the class was already more flexible than me. I decided to take it easy and not push myself too much to avoid injury. Surprisingly, after each class I felt a sense of peace and tranquility. I have a stressful job and going to a yoga class at the end of my day shifted my mood from intense to relaxed. Soon I began practicing yoga at home. I always use an essential oils diffuser when I practice yoga.. It makes a huge difference. I rotate relaxation-enhancing oils such as lavender, marjoram, frankincense, and cedarwood. I began looking forward to "me time" when all the problems of the world ceased to exist.
Contributor: Milana Perepyolkina 
Organisation: Gypsy Energy Secrets
Website: http://www.gypsyenergysecrets.com/
Find a Yoga Class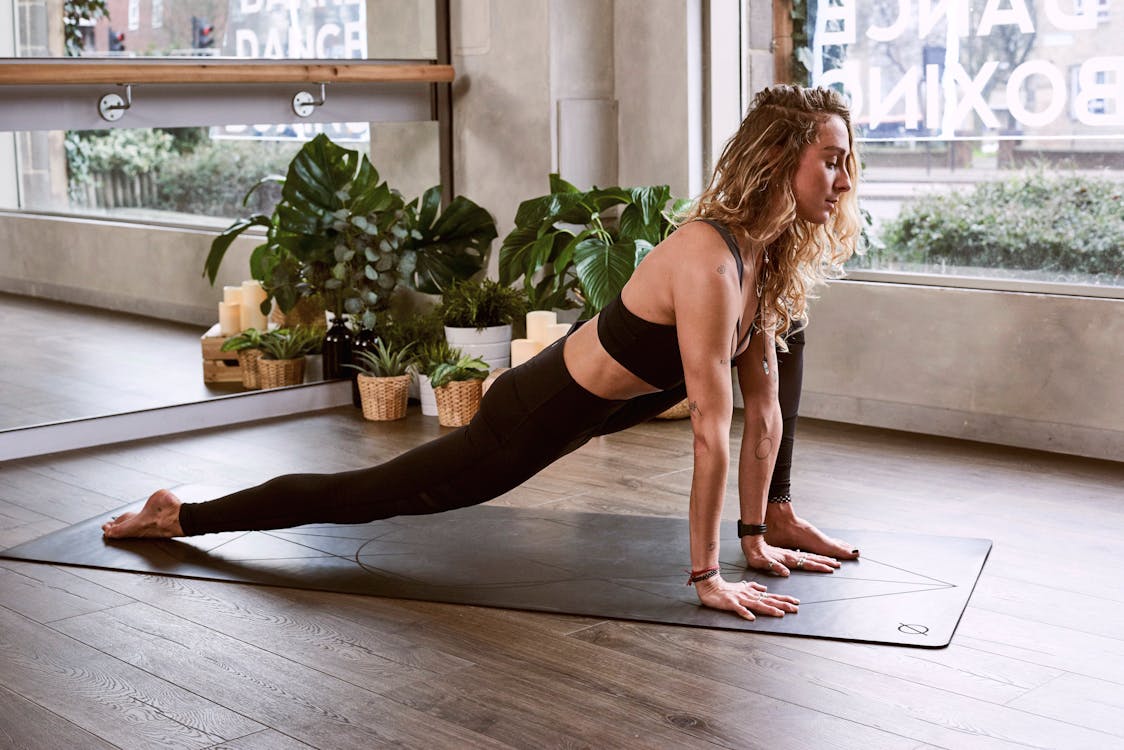 This next tip comes from a writer that likes to go to a group class as well as doing her own daily practice from the comfort of her home…
I go to a weekly free class at the library and for daily practice, I use doyogawithme.com. They offer classes in a wide range of styles, levels, and lengths. The best part is that the classes are free. I practice in the morning facing my big picture window looking east and letting the sunshine in.
Contributor: Sara Routhier 
Organisation: Excercise 
Website: https://www.exercise.com/
Practice Couples Yoga
This next tip comes from a busy powerlifter that can't justify doing yoga alone and so he does it with his wife…
Having spent so many years doing powerlifting, my body is pretty beat up. Which is why I started looking to yoga to helping improve my overall physical health, mobility, flexibility, and old injuries.
But, I just couldn't get into regular yoga. Plus, with a 7-month old daughter and my wife and I working opposite schedules, I couldn't justify spending the 20-40 minutes by myself.
So, when it comes to yoga, I strictly do Couples Yoga with my wife. Doing this 2-3 times a week together has been great. Everything from how I feel physically, mentally, and emotionally has drastically improved, and the same goes for my wife.
The other part is that it has helped us to connect deeply in a completely new way. The whole process of doing yoga with your significant other is a vulnerable one. It addresses all of the important aspects of relationships; it helps improve your verbal and non-verbal communication, your trust in one another, and understanding of one another.
Plus, when both of you are experiencing the same calming stability that yoga provides you, everything in the relationship just becomes easier and more effortless.
We tried doing this with two separate yoga mats but it did not end well. After the second session, my yoga mat had slipped from under me and I face planted pretty hard. Which is why we upgraded to a yoga mat for two.
Contributor: Nick Rizzo
Organisation: Run Repeat
Website: https://www.RunRepeat.com
The Best Yoga Mats
Magic Carpet Yoga Mats
These are designed by Bay Area artist Sophie Leininger. Not only do they take your yoga practice to another level of beauty and excitement with their hand-painted textile designs and creativity, but they are eco-friendly, certified safe for children mats, and come in a wide variety of designs that provide different energy and experiences for your practice.
Contributor: Cynthia Lopez
Organisation: Smart Healthy Living
Website: https://www.smarthealthyliving.com
This mat has the perfect blend of stickiness and thickness. A  thin mat helps you to feel more connected to the ground. Thick mats  can put you off balance. This mat's nonslip quality keep your feet and hands where you put them. This mat is also cheap.
Contributor: Sara Routhier 
Organisation: Excercise 
Website: https://www.exercise.com/
Affirmats Yoga Mats have a Jute/Non-Toxic Eco-PVC blend which creates a non-slip base for all of your AWESOME POSES. Even the small struggles become BIG VICTORIES on the mat and in the world! Life gets crazy, yoga makes us happy.
Affirmats are the only yoga mat with Affirmations embroidered on the top of the mat.
Contributor: Jason Graham 
Organisation: Affirmats
Website: http://www.affirmats.com/
A thick, durable and cushioned-supportive Mat for your Yoga activities. Featuring quality texture details and highly-enhanced to make workout activities comfortable. Available in Blue, Red, Green, Pink, Purple, Black and Grey.
Contributor: Syed Ali Hasan
Organisation: Film Jackets
Website: https://www.fjackets.com/categories/Mens-Leather-Jacket/

This yoga mat made by Mantra is innovative and eco-friendly, using cork instead of rubber. Similar to wine bottles, cork is used due to it's naturally antimicrobial and antibacterial properties. Cork naturally protects your yoga mat from any mold or mildew that might appear, keeping it fresh and clean.
Another huge advantage is cork gives you more grip than traditional yoga mats. As you may know, it can get sweaty during a yoga session, and cork actually gets stickier if it's exposed to moisture. This will help no only maintain stability while practicing yoga, but also protects your joints since the mat is dense at 5mm, giving you some extra cushioning as well.
Contributor: Nikola Djordjevic
Organisation: Loud Cloud Health
Website: https://loudcloudhealth.com/