We recommend these 4 camping toilets if you are taking a trip where you know there won't be access to a washroom. A toilet like these can help make your trip a lot more comfortable, so check out the options below.
This product was recommended by Melanie Musson from FreeAdvice
This camping toilet uses a simple but functional design. It folds up easily for packing. You can purchase compostable bags that fit around the seat and collect the waste for easy disposal, or you can use a regular trash bag.
---
This product was recommended by Lukas from Military 1st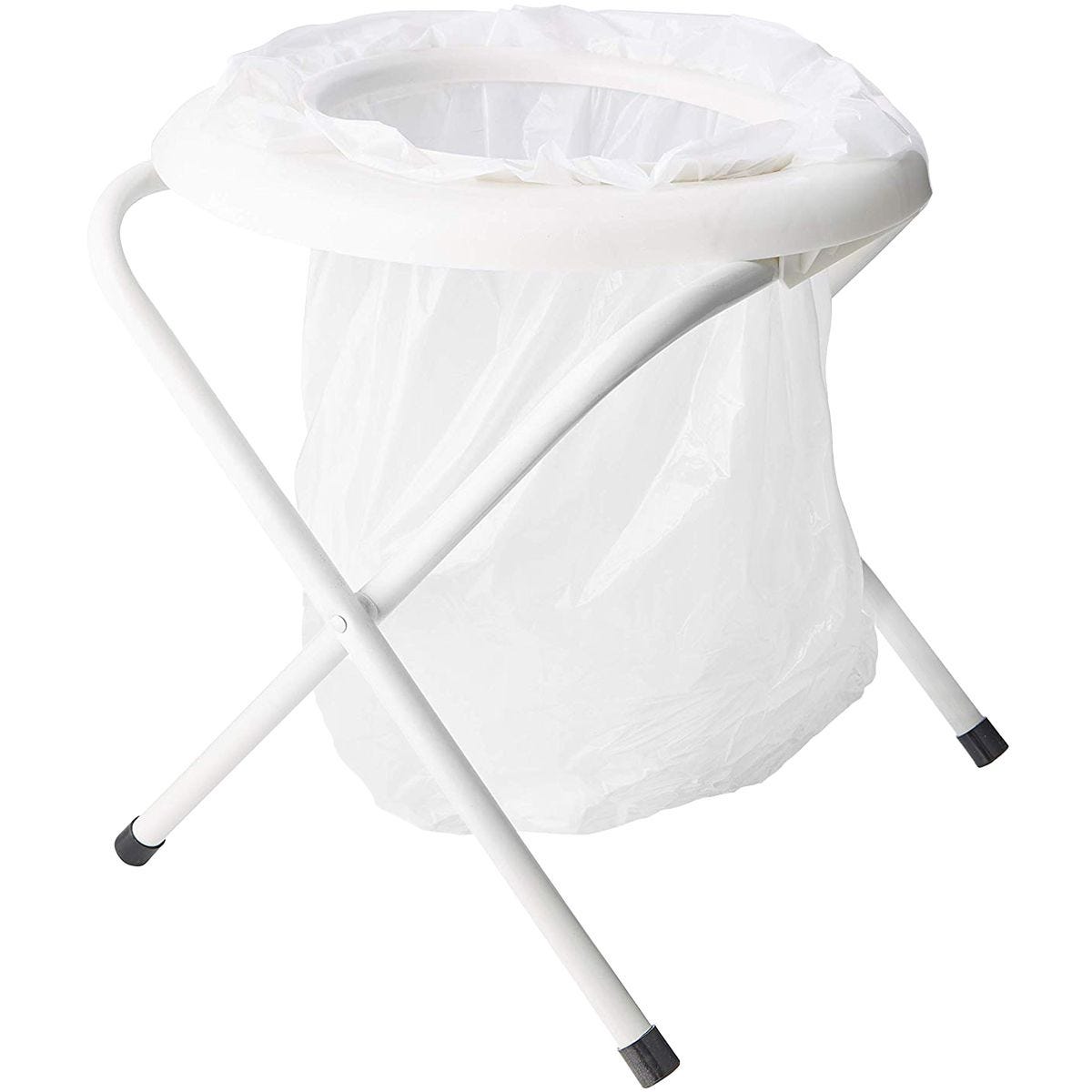 Highlander Portable Toilet is a convenient and straightforward toilet solution for camping. It has a contoured, sanitary plastic seat and sturdy steel frame and folds into a compact size for storage and transport. It comes with six replacement bags.
---
This product was recommended by Sam Maizlech from Gunivore
The SereneLife Outdoor toilet is ideal for camping. It's portable, has a large tank, and is easy to empty. The large tank is great because it means you won't have to empty it very often. It's carrying case is ideal for transporting it to and from the campsite. It makes any camping experience incredibly comfortable for everyone involved. It makes taking care of business comfortable in any environment.
---
This product was recommended by Hilary Bird from Greenvago
I've been impressed with the versatility and durability of this camping toilet given its fairly low price. It's lightweight but sturdy, can be packed up into a small bag, is easy to set up, and can even be used with regular grocery shopping bags as the waste receptacle. Most camping toilets are only designed to fit with special disposable bags–which can get pricey to keep buying–but the Vingli has a basic setup that allows for more affordable continued use.
---