The Best Clothes for Hiking
Hiking is one of our favourite things to do. It gets us out in nature and really helps us to relax and unwind. Whether you are the same as us or just an occasional walker – This article is for you. It is important when hiking and walking to be as comfortable as possible, that way you are focused on the hike as opposed to focusing on your feet hurting or the fact that its pouring down with rain and your clothes aren't waterproof. We asked some hikers and some clothing specialists what they would recommend for people that enjoy hiking and we have composed them into this list for you in hopes to make your hiking life that little bit easier.
The Best Boots for Hiking
Timberland has a fantastic reputation for their boots and for good reason. These hiking boots are perfect for all weather and terrain, be it rainy mountains or muddy trails. In addition to their premium functionality, these boots are also shockingly comfortable. At the end of the day, these boots are well worth the money as they simply won't let you down.
Contributor: Sam Maizlech
Organisation: Glacier Wellness
Website: https://glacierwellness.co/
These hiking boots handle demanding terrain impressively. They have excellent ankle stability and are extremely comfortable. As well as this, the boots construction is top-notch, and can be testified by countless wearers.
Contributor: Paul Ronto
Organisation: Run Repeat
Website: http://runrepeat.com/
Dunlop Protective Footwear – if you're not familiar with them they are the leading global manufacturer of protective footwear, with a footprint across 50 countries worldwide. Dunlop's proprietary Purofort technology means their boots are strong, lightweight, and thermally insulated – perfect for both long and short distance hiking.
Their Dunlop Purofort+ model includes lightweight Purofort(r) construction for all day comfort, SRC rated out-sole for excellent grip, insulates down to -4, and anti-static protection.
Contributor: Justin Luedecker
Organisation: Dunlop

Website: https://www.dunlopboots.com/en-us
The Best Clothing Items for Hiking
Pick a light but warm jacket for the cold during hiking as well as something which doesn't bog you down. In addition, if you can get a waterproof one, that will save carrying the hassle of a rain jacket also. Patagonia is a great brand if you're looking for a light and warm jacket that you can pack.
Contributor: Saurabh Jindal
Organisation: Talk Travel
Website: https://talktravelapp.com/
An inner layer of long sleeve top and a sturdy set of leggings – and you are all set to face the toughest cold.
Contributor: Saurabh Jindal
Organisation: Talk Travel
Website: https://talktravelapp.com/
The lightweight natural fabric wicks away sweat in the heat and makes a comfortable base layer in the cold. Merino wool is soft and doesn't itch like you might expect from wool, and – the most magical property of all – it doesn't get smelly. For those of us who love to hike while traveling or take on multi-day backpacking trips, this is key, for obvious reasons.
There are other companies making merino wool hiking shirts, but Icebreaker continues to be my favorite. The fit of the Tech Lite Tee is comfy yet flattering, and it comes in a ton of fun colors. On top of all that, Icebreaker as a company is dedicated to environmental sustainability and ethical manufacturing, so thoughtful hikers can feel good about supporting them.
Contributor: Alissa Bell 
Organisation: Exploring Wild
Website: https://exploringwild.com/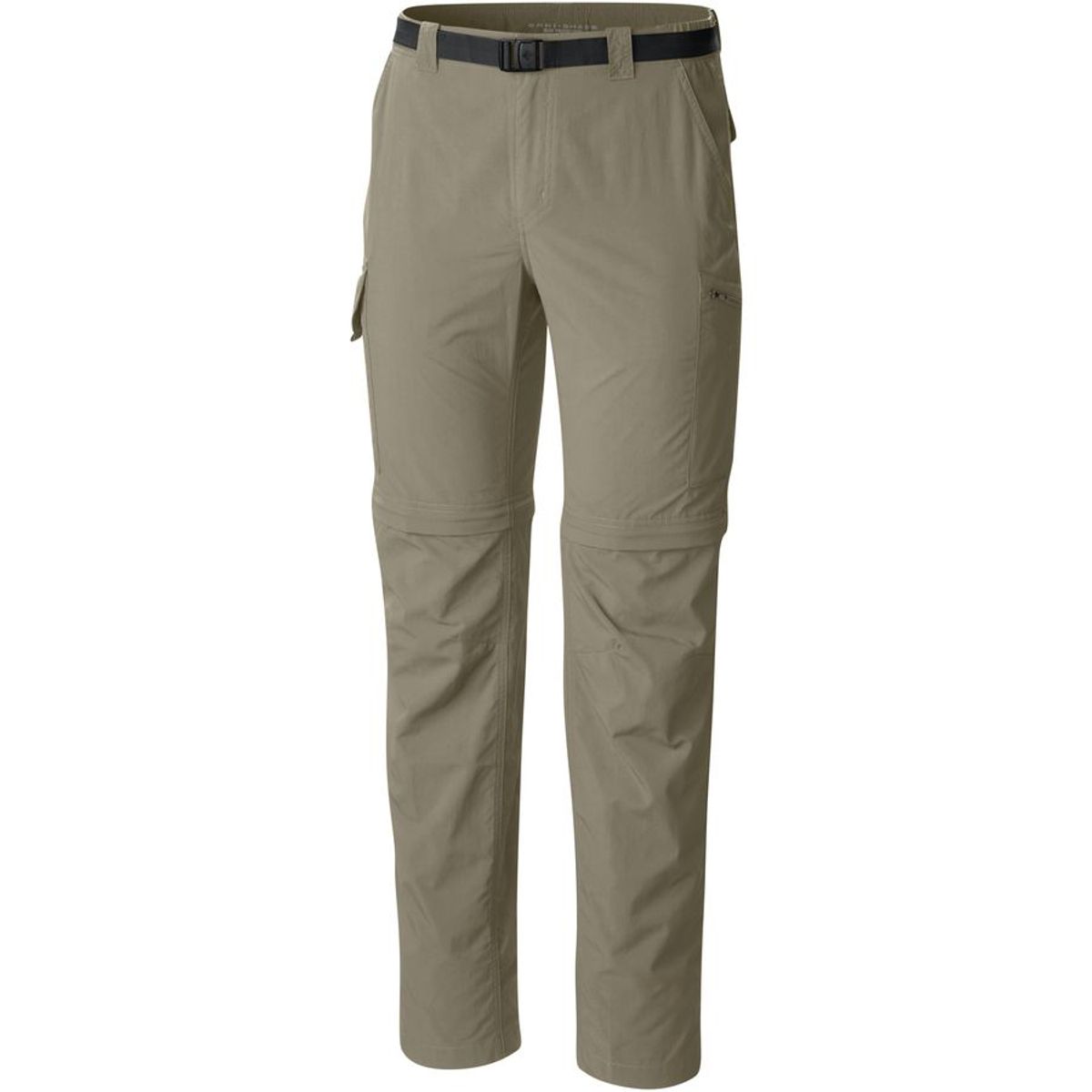 Between weather and terrain, there's just no knowing whether shorts or pants are better for hiking. Luckily, Columbia has the answer with their Silver Ridge convertible pants. Columbia is one of the most trusted names in the outdoor adventure industry and for good reason. The American brand has made yet another winner with these pants/shorts that are perfect for hiking. Although they are thin and lightweight, these pants are remarkably durable to handle all kinds of adventures. Additionally, they are made from advanced tech fabrics which can block the sun and repel moisture to keep you cool, dry, and safe.
Contributor: Sam Maizlech
Organisation: Glacier Wellness
Website: https://glacierwellness.co/
The Diamond MMA Compression brief brings you the support of underwear with the benefits of compression shorts. Featuring an inner brief to keep you supported and cool, and an outer compression short with ultra lightweight moisture-wicking fabric to keep you dry during your hike. The Diamond MMA Compression Brief eliminates bunching and unnecessary layering in a supportive, all-in-one design.
Contributor: Meghana Prasad 
Organisation: Diamond MMA
Website: https://www.diamondmma.com
Lightweight Changing Poncho
Great for hiking and camping – it can be used as a towel, blanket (to wear and sit on), scarf, and for outdoor changing or washing.
Marlin Ray's 100% cotton Surf Poncho is carbon neutral, fair trade sewn and value-aligned for the environmentally minded outdoor adventurer. It is multi-functional and versatile for any sport scene.
Contributor: Joyce Hu
Organisation: Marlin Ray