The Best Guns and Knives for Hunting
If you're going hunting for a long weekend or you hunt on the regular then this post is for you. The most important thing when going hunting is the quality of the weapon that you're using. With so many to choose from it can be hard to find the right one just for you. That is where this article comes in – We are here to make your life a lot easier which is why we have created this article which features the best guns and knives for hunting. We have divided the article into three sections: Shotguns, Guns for deer hunting and knives.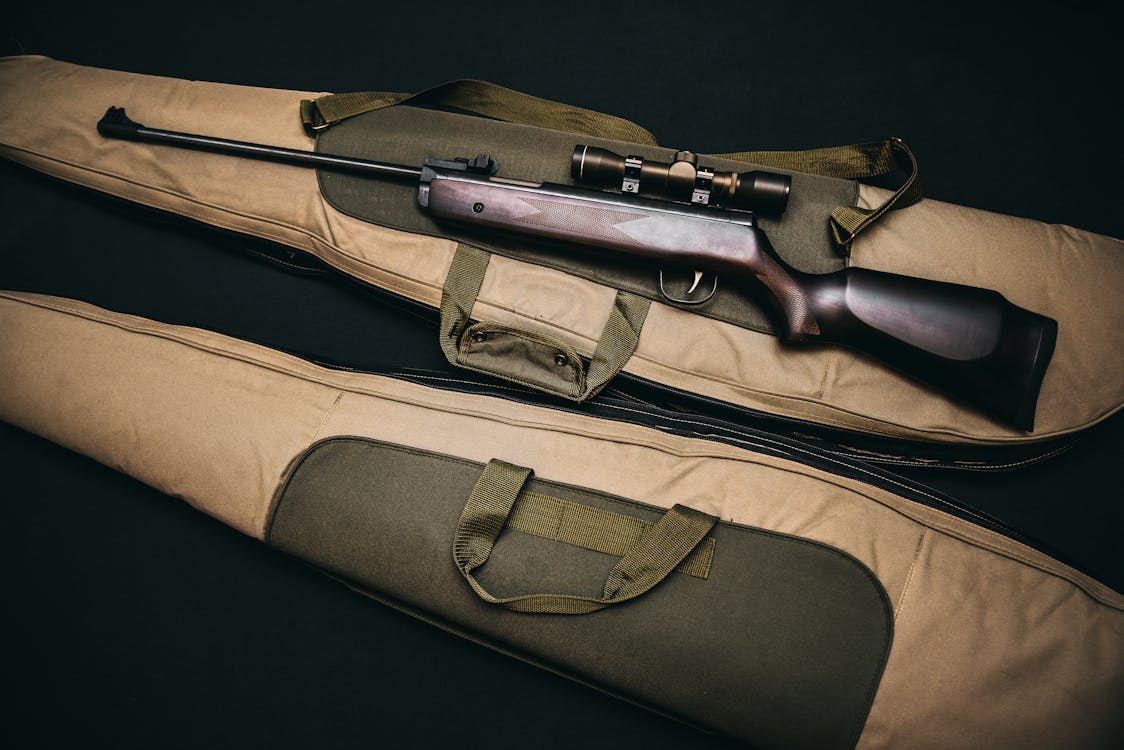 The Best Shotguns
Stoeger Condor Field
Stoeger is one of the most underrated names in the shotgun industry but don't let that deter you. Stoeger is part of the Beretta Holding Group, meaning they are privy to information, technology, and parts from big names such as Benelli, Franchi, and Beretta. With a wide variety of available gauges and chokes, the durability and reliability of the Condor Field makes it a great choice for taking down all kinds of game.
Contributor: Sam Maizlech
Organisation: Gunivore
Website: http://gunivore.com/top-5-lists/best-over-under-shotguns/
Get a Fitted Shotgun
Regarding what shotgun is best, that is based upon multiple variables including: choke, gauge, action, game, shooter ability, shooter traits, and hunter preference.
In Europe, you are fitted for a shotgun much like one is fitted for a suit. A few specialists in the US are now doing this as well. A shotgun, more so than any other gun, is sensitive to the needs of the hunter. This is why many of your better shotgun hunters will have four or more shotguns of the same gauge.
It is the contention of my company that it would be unprofessional to suggest a specific shotgun over another based upon gauge, choke, action, make or model. Shotguns are poorly understood in this country and so we suggest hunters seek out a professional for a formal fitting.
Contributor: Ken Johnson
Organisation: Johnson Institute
The Best Guns for Deer Hunting
BERETTA CX4 STORM
The Cx4 Storm is a fantastic firearm made by the Italian gunmaker Beretta. Umarex, a subsidiary of the famous German Walther Arms, remade the remarkable Cx4 into a world-class air rifle powered by an 88g CO2 capsule housed within the stock. Umarex offers the impressive rifle with a 30-shot magazine chambering .177 caliber shots. Additionally, they incorporated a unique belt-type mag for even faster semi-auto shooting. This is definitely not your run-of-the-mill air rifle
The B-14 HMR
The Spanish-American gun maker produces some of the finest hunting rifles in the world and the B-14 HMR is no exception. The bolt-action rifle has one of the smoothest actions you'll ever experience and a trigger that is simply out of this world. The best part is that it comes in a variety of calibers including 6.5 Creedmoor, .450 Bushmaster, and 7mm Rem Magnum.
Contributor: Sam Maizlech
Organisation: Gunivore
Website: http://gunivore.com/top-5-lists/best-hunting-rifles/
Winchester 70 Sporter
If you want the modern feel of quality construction with incredible tradition, checkout a Winchester 70 Sporter. Dad or Grandpa will flash a smile and pat you on the back when they see this one with a classic walnut stock, 24 blued barrel and chambered in the economical and versatile .30-06 Springfield! Beyond the looks and feel, Winchester's M.O.A. trigger system is the best production level trigger out there. At $920 from nexgenof.com it's a perfect blend of function and tradition that can be passed through the family, preserving the stories and lifestyle of your outdoor family.
Contributor: J. Nesbitt
Organisation: Nexgen Outfitters
Website: https://nexgenof.com./
Remington 700 Rifle
Like every deer hunter can't live without his half ton, base model, 4X4 American made truck – Everyone should have a Remington 700 rifle in some kind of configuration. Our favourite set up if you wanted ONE rifle with a ton of versatility for the money, is Remington 700 SPS (special purpose synthetic) with a 24 blued barrel in the hot 6.5mm Creedmoor. Experience the safety, dependability, accuracy and versatility of this configuration for $600.
Contributor: J. Nesbitt
Organisation: Nexgen Outfitters
Website: https://nexgenof.com./
The Best Knives for Hunting
Hunter Pro Alox from Victorinox Swiss Army
Meet the Hunter Pro Alox – the sleek and handy every day carry for the modern man. Its iconic design and perfect form combined with the sturdy blade make it the ideal cross-over from outdoor to urban jungle. The major standout feature is the hugely popular Alox scales, known and loved for their durability. Aesthetically it's a hit too; the subtle shimmering finish showcases the knife's key parts with style. Add in the new smart clip, spring integrated lanyard hole and paracord pendant and you have hunting's new generation go-to tool.
Organisation: Victorinox
Website: http://www.swissarmy.com
Spyderco is one of the biggest names in the tactical knife world thanks to their incredible collection of blades and remarkable reputation. Their impressive Paramilitary knife blade is insanely sharp and features the patented round hole on the blade in place of a stud for releasing. Every hunter needs a knife and you can definitely put your trust in this Spyderco for your next hunt.
Contributor: Sam Maizlech
Organisation: Gunivore
Website: http://gunivore.com/top-5-lists/best-edc-knives/