The Best Herbal Teas in the World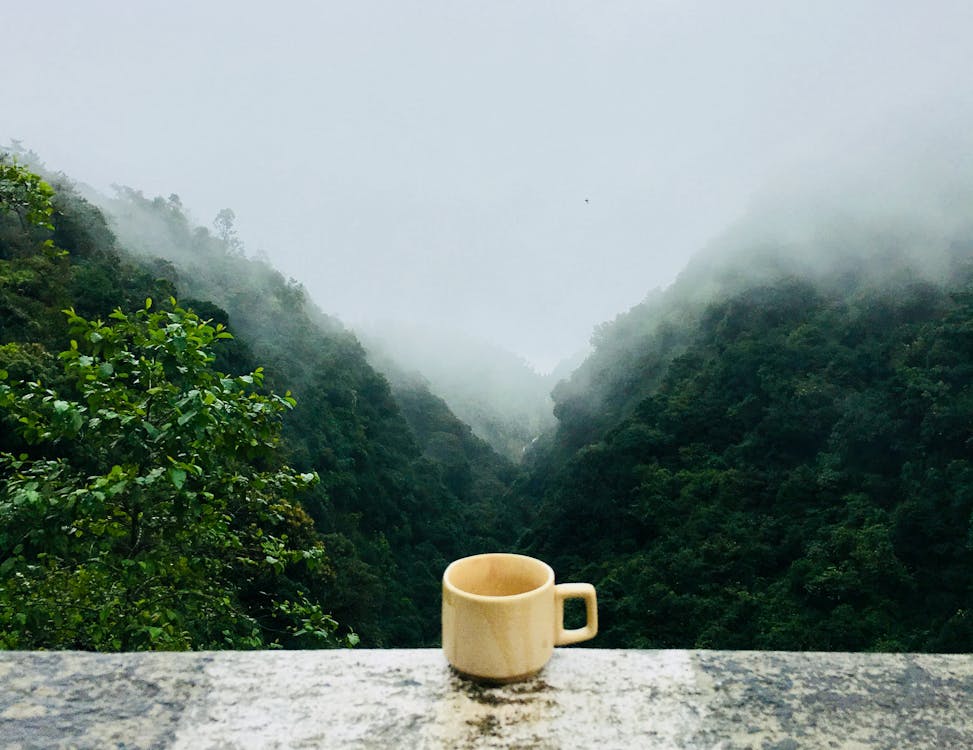 One of my favourite parts of the day is waking up and having a peppermint tea in the morning and winding down my evening with a chamomile tea. Herbal teas have so many hidden benefits and they have the added bonus of tasting beautiful and making you feel great. Some herbal teas taste far better than others, the tea leaves have been nurtured and cared for all the way until they are in your mug. We have searched high and low to bring you the best herbal teas as well as the best tea products.
Everything You Need for a Great Cup of Tea
The Ultimate Herbal T eas
Sara enjoys a variety of flavours from a brand called "Tazo Tea"…
" I do enjoy my one cup of coffee as a start to my morning, but for the remainder of my day, especially mid-afternoon, my go-to drink is Tazo herbal tea. My top three are Wild Sweet Orange, Calm Chamomile, and Passion.
Ending my evening with Calm Chamomile and a good book is the perfect way to unplug from the day and ready myself for the necessary sleep I crave and seem to lack enough of.
Passion and Wild Sweet Orange are what I enjoy throughout the day. They are fruity and fun to drink while I'm working."
Contributor: Rachel Angell
Organisation: 360 llc
Website: https://www.effortlessinsurance.com
Dandelion Root and Leaf Tea is a mildly sweet herbal tea that aids digestion, kidney function, and weight-loss. The folks at Traditional Medicinals use organic, high-quality herbs from trusted trading partners.
Contributor: Kris Williams
Organisation: Kris Williams + Wellness
Website: https://www.kriswilliamswellness.com/
Jindal Herbal Tea – Peppermint with Fennels

This is a naturally caffeine-free tea and rejuvenating drink for kick-starting your day. The essence of peppermint and fennel works well to promotes digestion after a meal. Some of the wellness incentives of this refreshing tea include relieve nausea, poor appetite and digestive issues.
Contributor: Sowmya Bindu
Organisation: Net Meds
Website: https://www.netmeds.com/health-library
This dietitian loves this herbal tea for it's perfect mixture of flavours…
"As a dietitian, I'm a huge fan of herbal teas for their mood benefits, including their calming qualities.
My favorite tea of all time is an herbal tea blend called Evening in Missoula. Many tea blends don't quite get the blend right. they are either to acidic or too flowery.
Evening in Missoula is a perfect balance of sublime herbal flavors, and includes chamomile, lemongrass, wild cherry bark, lavender, wintergreen, rose hips, raspberry leaf, star anise, and more."
Contributor: Heidi Moretti
Organisation: Diet Detective RD
Website: https://www.thehealthyrd.com
Celestial Seasonings Herbal Tea – Honey Vanilla Chamomile

This soothing herbal tea is perfect for fall and great for both trying to get to sleep and trying to ease a sore throat. It tastes absolutely delicious, and the honey vanilla spin on the chamomile classic is hard to beat. Every cup is infused with rich flavor and is equal parts bold and sweet. You can save on the sugar by opting for this honey blend infusion instead!
Contributor: Beverly Friedmann
Organisation: My Food Subscriptions
Website: https://myfoodsubscriptions.com
The Ultimate Tea Products
With this infusing dispenser, you put the loose tea leaves right into your hot water in the dispenser. When it's steeped to the strength you like, you just rest it on your favorite mug and out comes your filtered tea. What makes this even better is that it's microwave and dishwasher safe.
Contributor: Melanie Musson
Organisation: 360 llc
Website: https://www.exercise.com
The re-engineered Ember Travel Mug2 and Ember Mug2  utilizes the most advanced battery technology on the market, giving Ember Mugs up to 50% more battery life.  Now your favorite hot drink will stay at the perfect temperature, through all of life's interruptions.
Additionally, Ember Travel Mug2 features a more streamlined user experience. The rotating temperature dial at the base of the mug is replaced with a sleek, hidden-until-lit touch display for on the go temperature customization. It's also lighter than the previous model, making it the ideal travel companion.
Contributor: Nicole Sands
Organisation: Ember Technologies 
Website: http://www.ember.com