The Best Natural Hair and Skincare Products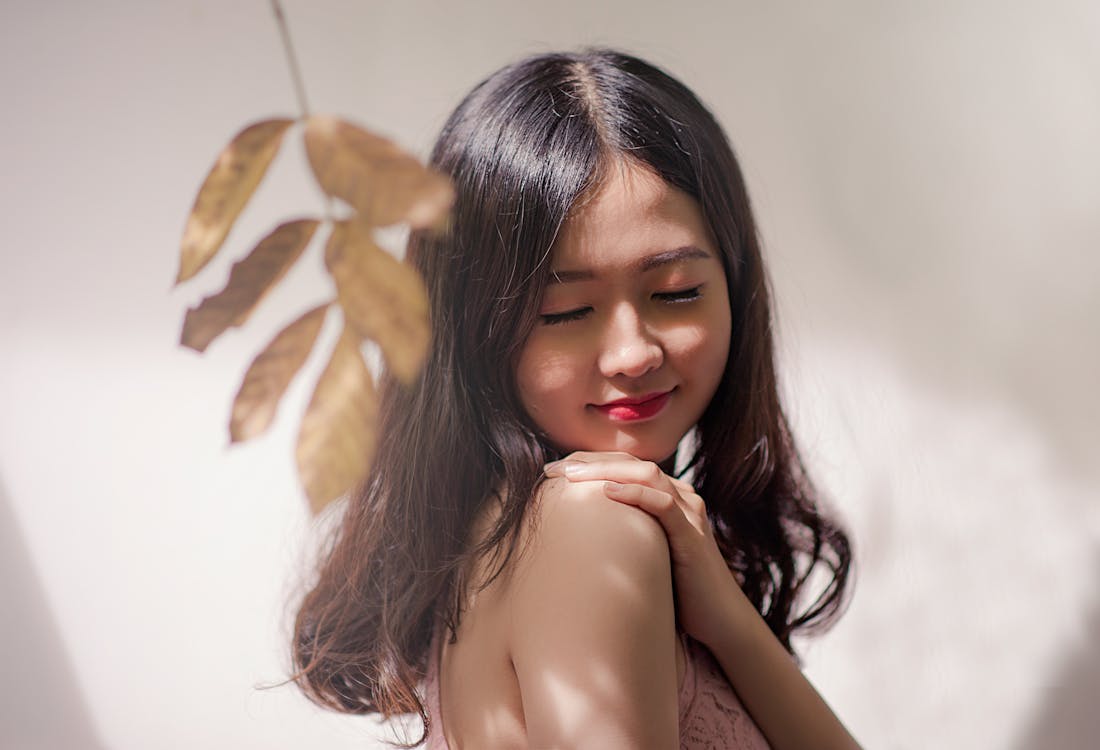 Coming from someone that has curly hair – Learning how to look after my hair has sparked an interest in me for natural skin care and hair care products. When I realized just how bad silicone's and waxes (the list goes on) are for our hair it made me question what I was putting on my skin. The amount of moisturizers that we apply to our skin that contain DRYING alcohol is both crazy and insanely contradictory. For the past year or so I have been on a mission to find natural products for my skin and my hair, a few weeks ago I took to the wondrous internet to ask people if they have any product recommendations – This article covers all of my findings.
Hair and Skincare
The Best Hair Products
Unwrapped Hair Bars
Unwrapped Life's Wild crafted shampoo and conditioner bars aren't meant to cheat you out of your much needed salon-quality ingredients. If anything, you're getting superior hair care in a concentrated form that effectively lathers to wash away dirt and oil. Also, why pay extra for the water?
Contributor: Jacqueline Felix
Organisation: chicexecs
Website: https://unwrappedlife.com
Mango Hair Butter
This luxurious hair butter is perfect for naturally curly hair. It quickly absorbs into the hair leaving it soft and hydrated. Whether you chose the refreshing citrus or the minty peppermint scent your hair will be infused with mango butter. The mango butter used for the hair butter is part of an initiative to save the mango plant. Currently, the plant is not protected due to under-utilization and undocumented market value. Commercialization and domestication of the mango seed will be a key factor in supporting forest dwellers, tribal and marginalized rural people in Bangladesh.
Contributor: Lisa Swift-Young
Organisation: 4Curls
Website: https://4curls.com
Plaine Products
Plaine Products are shampoos, soaps, and lotions with a much bigger purpose: to eliminate single use plastics in the bathroom and to keep them out of our oceans. We replace the disposable plastic bottle with a refillable aluminum one. The empty bottles are returned to them to clean, refill, and send back. In two years, Plaine Products will have kept 100,000 plastic bottles out of landfills.
Contributor: Jen Buchholz
Organisation: Plaine Products
Website: https://www.plaineproducts.com
Harness the power of apple cider vinegar with a cleansing, restorative shampoo from Maple Holistics. Buildup of oils and products are an inevitable aspect of any hair care routine which means that a clarifying shampoo is a necessary component of clean, healthy hair. Avoid harsh chemicals that strip the scalp with a shampoo infused with raw apple cider vinegar to balance your scalps Ph and leave your locks thick and full of life.
Contributor: Caleb Blacke
Organisation: Maple Holistics
Website: https://www.mapleholistics.com/
The Best Skin Care Products
ZENMED Products
Zenmed is a brand that has been creating 100% doctor-formulated, naturally-based skincare for over 20 years. They allow consumers to treat troubled skin while maintaining a natural, holistic
foundation. They're effective, vegan and affordable, direct to your doorstep.
Whether you have acne, dry skin, combination skin, rosacea or scars, their entire collection caters to folks seeking dependable and trustworthy skin care regimens this holiday season.
Contributor: Kristen Mondshein
Organisation: KMM
Website: https://zenmed.com
This is a deeply rich and moisturizing night cream formulated to hydrate your face and neck while you sleep. This anti-aging cream combines the power of succulents, botanical hyaluronic acid, vitamin C and green tea to help nourish the skin. In addition, the botanical hyaluronic acid properties included in our night cream encourages collagen production and battles fine lines and wrinkles." to "In addition, the use of botanical hyaluronic acid encourages collagen production to help battle fine lines and wrinkles. The result is ultra soft and moisturized skin upon waking up in the morning. You won't want to go to bed without it.
Contributor: Amethyst Macaspac
Organisation: Travertine Spa, Inc
Website: https://www.travertinespa.com/
Dane recommends this product as it leaves his skin feeling both exfoliated and moisturized…
"This is my go skin care product when my skin looks dull and dry. It contains lactobacillis probiotic which is formed during the fermentation process of seeds, plants and organic grains. I have used it to clear my skin because as a man I have more facial hair and sweat more which can all accumulate and cause skin problems. I find my skin naturally sheds dead skin when I use this product consistently and also it moisturizes. I also noticed that the fine lines are less visible now since I began using it. Everything is bio-fermented and the ingredients sustainable."
Contributor: Dane Kolbaba
Organisation: Watchdog Pest Control
Website: https://watchdogpestcontrol.com
This works really well for all skin types. The clay itself is so thorough, it's able to lift stubborn dirt that sits inside of your pores. It really helps to keep your skin bright and young.
Contributor: Rachel Davidson

Organisation: Watchdog Pest Control
Website: https://watchdogpestcontrol.com
Recova Tinted Arnica Cream, is a special blend of Arnica Montana, witch-hazel shrub, grape seed oil, and other natural ingredients, Tinted Arnica Cream is carefully designed to work on sensitive skin and for the face. The cream was formulated to lightly conceal bruises while speeding recovery after facial procedures, plastic surgery and laser treatments as well as on the chest and arms to conceal bruising. Since it contains witch-hazel, which shrink the blood vessels at the surface of the skin and natural anti-inflammatory properties, Tinted Recova helps in reducing the appearance of red skin.
Contributor: Dr Nisha Bunke
Organisation: La Jolla Vein Care
Website: https://recovacream.com
Glutimax Natural Butt Enhancement Cream
This cream naturally enhances the shape of your hips and glutes without the cost of surgery or trips to the gym.
Contributor: Joel Schlafer
Organisation: Glutimax
Website: https://www.glutimax.com
Ecolixir Facial Oil
Discover the power of natural oil to improve skin health. This highly absorbable daily vegan facial oil touts Australian Kakadu Plum Oil, packed with vitamin C to fight off environmental stressors and keep your skin glowing all day. It's paired with Daikon Radish Seed Oil, an emollient with
the ability to reach the deeper skin layers, leaving your skin balanced from the inside out to look and feel its healthiest. Use Ecolixir Daily Facial Oil every morning for uplifting, balancing and hydrating effects.
Contributor: Wendy Vazquez
Organisation: Publicity for Good
Website: https://www.instagram.com/publicityforgood/