The Best Socks for Hiking
When hiking, your feet really do get put through the wars. They are what take the force from the brutal  terrains you walk across as well as being the things that keep you moving on your adventures. There is nothing worse than getting sore feet from hiking, especially at the beginning of your trip. Of course, a good pair of hiking boots really do protect your feet but, a huge factor that stops you from preventing hot spots or blisters is a good pair of high quality socks. We know how important this is for all of you hiking enthusiasts, which is why we've spoken to people that know the best hiking socks out there and featured them in this article.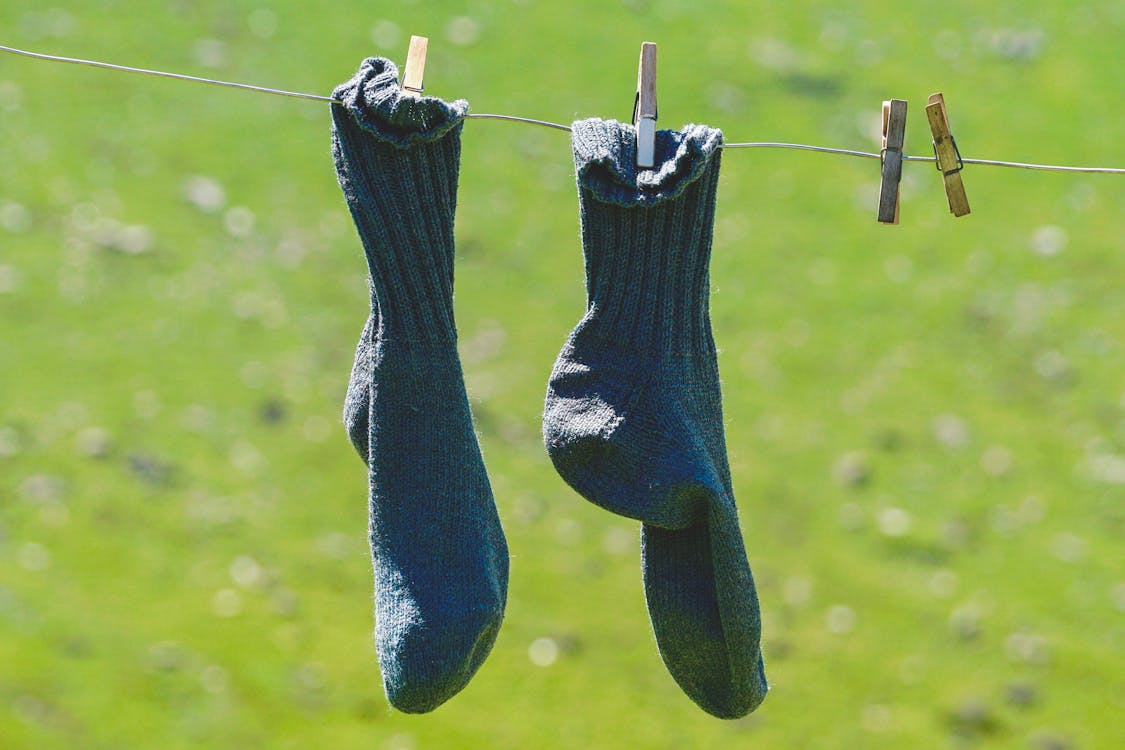 1000 Mile 4 Season Walk Sock
1000 Mile is the leading manufacturer of performance socks for running, walking, and general foot health, perhaps best known for its double layer, anti-blister system. Their 4 Season Walk Sock has a thick looped-stitched pile of soft merino wool providing volume, moisture-wicking and warmth without overheating in even the coldest weather conditions. Further thoughtfully selected padded zones on the heels, Achilles tendon, ankle bone, mid-foot and toe areas give full protection and comfort.
Contributor: Lukasz Duszynski
Organisation: Military 1st
Website: https://www.military1st.com/
Danish Endurance socks were actually developed and engineered by Rasmus Kragh: the first Dane to climb Mount Everest without the use of supplemental oxygen and also known as an ultra-runner for many years.
The socks are unisex and available in many different colours. The high-quality merino wool is combined with acrylic and polyamide in equal parts to create the perfect hiking sock. Engineered to provide comfort in hot weather and also to wick-away sweat so it can evaporate.
Contributor: Laurice Wardini
Organisation: Subscriptionly
Website: https://subscriptionly.net/
Randy Sun Unisex Waterproof & Breathable Hiking Socks
These hiking socks are also unisex and suitable for various outdoor activities. The 3 layer build is made using a blend of waterproof nylon and polyester, for increased breathability. Additionally, they feature an ultra-light cushion sole for a better fit and overall comfort. The best feature is that they are a dry-fit, making them easy to quickly wash, dry and re-use.
Contributor: Laurice Wardini
Organisation: Subscriptionly
Website: https://subscriptionly.net/
Smartwool is usually a household name for anyone that does any outdoor activities. They are known for bringing new wool or merino wool to the forefront in athletic apparel. Their PhD line is their high-performance line which means they fit and flex better on your feet thanks to their body mapping zones which ensure comfort. These are also made from their Indestructawool™ technology which features a patent-pending construction method for exceptional durability, plus Smartwool guarantees your satisfaction no matter what. – 63% Merino Wool, 35% Nylon, 2% Elastane.
Contributor: Paul Ronto
Organisation: Run Repeat
Website: http://RunRepeat.com
Icebreaker socks are designed with an anatomical cut to ensure they fit snug around your foot and ankle. Their weave is a little denser which feels more protective than some lesser socks out there. Icebreaker also guarantees that they are socks for life, a killer feature from one of the original pioneers in merino wool. – 63% Merino Wool, 35% Nylon, 2% LYCRA®.
Contributor: Paul Ronto
Organisation: Run Repeat
Website: http://RunRepeat.com
These are the hiking socks that won't let you down when you need them the most. Their thick wool composition may seem like overkill, but they add much-needed warmth, comfort, and support for those long cold-weather hikes. Likewise, the heavyweight socks provide premium foot protection from the elements due to their tough, reinforced build. FITS currently offers their hiking socks in a variety of sizes and colours with plenty of other options for more specific hiking conditions.
Contributor: Samuel Maizlech
Organisation: Glacier Wellness
Website: https://glacierwellness.co/
The Upside Down Sock
A blend of luxurious wool and synthetic fibres that maximizes comfort, performance and durability. With mapped cushioning design positions the terry loop only in appropriate zones reducing bulk and weight, maximizing breath-ability and comfort. The terry loop protects and insulates upper part of foot, upper heel and achilles area. Includes a mesh knit section at toe flex hinge to reduce bulk and abrasion.
Contributor: Allie Miller
Organisation: Echo Communications
Website: https://echoscomm.com/