The Best Spiritual Books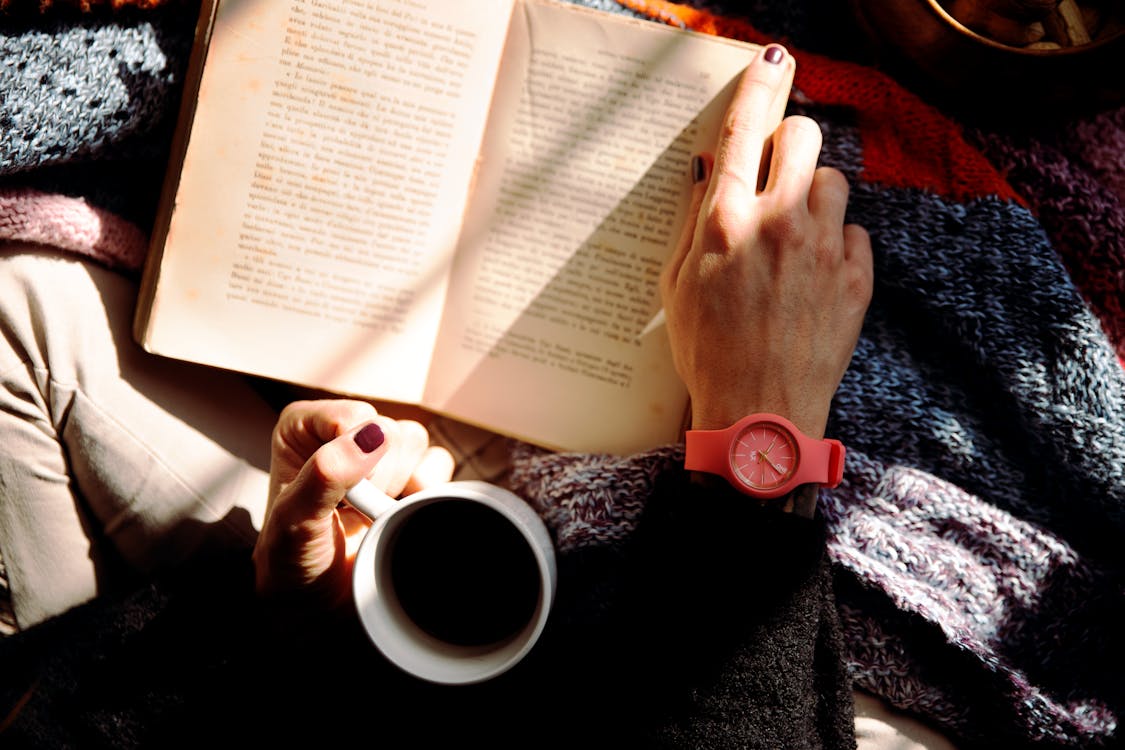 The aim of this article is to help you to navigate the spiritual book world and find the appropriate book for you, whatever point of your journey that you are in. All of these are book recomendations and have been carefully sifted through to bring you the best books (and advice).
Cosmic Crystals shows you how to work with the phases and signs of the moon to energize and amplify the power of your crystals. Learn crystal meditations and rituals for each moon phase, as well as which crystals are most potent during New Moons, Full Moons, and other lunar events. Cosmic Crystals shows you how to combine the power of lunar energy and healing crystals to create sacred space, set intentions, and manifest magic and abundance in your life.
Contributor: Lydia Anderson
Organisation: Quarto Group
Website: https://www.quartoknows.com/books/9781592338856/Cosmic-Crystals.html 
The Woman's Book of Prayer: 365 Blessings, Poems and Meditations

We are constantly communing with the Divine throughout our daily lives―even
in the most ordinary activities. Sitting in silence, walking meditation,
using prayer beads or folding your hands every night and talking to God are
all forms of prayer. If you want something different in your life, you must
pray a different prayer. The Woman's Book of Prayer will show you all the
ways you can pray, so you can find the methods that work for you. Comprised
of mindfulness meditations, prayer practices and selections of sacred texts,
poems and blessings, The Woman's Book of Prayer gathers words of
encouragement, comfort and sustenance for women. Author Becca Anderson
credits her recovery from a serious illness to the power of daily prayer.
But she had to change the way she prayed and set off on an exploration of
the myriad methods people use and uncovering the world's best prayers. The
Woman's Book of Prayer shows how to change your life by changing your
prayer. By carefully and consciously choosing affirming thoughts and
deliberately looking for blessings at every opportunity, you will literally
create a new life for yourself.
Contributor: Brenda Knight
Organisation: Mango Media
Website: http://www.mango.bz/
The Gift of Crisis: How I Used Meditation to Go From Financial Failure to a Life of Purpose 
During the 2008 Recession, Bridgitte Jackson Buckley was one of millions
affected by job loss and foreclosure. Many of these people internalized the
outer events as a negative reflection of their personal capacities without
taking a deeper look at the crisis as a potential underlying catalyst. In
The Gift of Crisis, Bridgitte shows you how to explore crisis as a tool for
courageous change, regaining your self-esteem with self-love and
self-compassion. It was through experiences of prolonged financial crisis
that Bridgitte realized she subconsciously co-created experiences that felt
so bad that the only place she could go was within―exactly where she needed
to go. In The Gift of Crisis, you will discover how helpful going within and
retaking control can be for you, too. For women and men who are sincerely
interested in spiritual growth, yet find it difficult to make mental room
to dedicate to such growth due to personal distractions, this inspirational
book will demonstrate the practical manner in which meditation and prayer
can assist during any type of crisis as a means of reaching for a calmer,
clearer, more courageous and purposeful life.
Contributor: Brenda Knight
Organisation: Mango Media
Website: http://www.mango.bz/
Subconscious Power: Use Your Inner Mind to Create the Life You've Always Wanted
This book gives readers access to the Soul/Spirit that we all embody. If you're a spiritual seeker, searcher, learner – You will discover your deepest belief system, your truest path to a life full of spirit and joy.
Contributor: Kimberly Friedmutter
Organisation: Hypnotherapy
Website: http://www.kimberlyfriedmutter.com/
This helpful book brings practicality to spirituality. Flow helps to teach the reader how information enters our consciousness. Opening the reader's mind to improve their quality of life in practical ways. This is a must-read spiritual book because it helps the reader connect their spirituality to their everyday life in a meaningful way.
Contributor: Jamie Bacharach (Dipl.Ac)
Organisation: Acupuncture Jerusalem
Website: https://acupuncturejerusalem.com/
This book really focuses on a deeper understanding of the Law of Attraction, as well as focusing on how our emotions create our reality. It teaches the reader how to find better-feeling thoughts in specific situations that most people have experienced at some point. The book is easy and fun to read
Contributor: Len Sone
Organisation: Movie Based Counselling
Website: https://moviebasedcounseling.com/
The Year of No Nonsense is the upcoming book by Meredith Atwood. This
revolutionary book is for the woman who is already amazing, but is ready to take herself to the next level on her terms, to rid herself of the nonsense that is holding her back from her best health, (pursuit of) happiness, and success–finding her true spirit and self. There is nothing more spiritual or amazing than a women who knows herself.
Contributor: Jessica Gore
Organisation: Moon 40 Marketing
Website: https://moon40.com/
Becoming Love
This book is a unique approach to spirituality. The concept is that to truly experience ourselves spiritually, we must love ourselves, love others and feel a real sense of belonging in the world. Becoming Love, is an inspirational book with an audio component of beautiful, guided meditations that leads the reader to a place of spiritual and emotional peace; profound changes in their feelings of connection to the universe will unlock the treasure that is complete peace with oneself and the
highest universal energy of unconditional love. Each chapter guides you through a thought process and a call to action, using original ideas and absorbing information. As you complete the exercises you will address the negative feelings and beliefs you might have, which are causing you to doubt yourself. Listening to the 11 meditations will assist you in addressing these beliefs and feelings on a deep subconscious level.
Becoming Love is your personal manual and as you read through and listen to the meditations, you will complete the exercises directly into the book so you can record your spiritual journey.
Contributor: Nicola Van Dyke
Organisation: Nicola Van Dyke
Website: http://nicolavandyke.com/events/
This book has been on the best seller list for years. It teaches us to live in the moment, and how we can find peace in our everyday lives. Reading the book really enlightens you to the fact that the only moment that you will ever have is the present one.
Contributor: Stefanie Lesser

There are 28 topics following the ubiquitous 28 days addiction recovery programs. It was borne out my life as falling from being a successful, educated Immigration Officer seriously injured on the job, taking massive doses of OxyContin and OxyCodone and then self-medicating with heroin and meth as a homeless drug addict.
Contributor: Tyler Walton
Organisation: Tyler G Walton
Website: https://tylergwalton.com/
Would you like to have a recipe for creating miracles? What about a recipe for healing yourself and your loved ones? And a recipe for protecting yourself during dangerous situations? Would you like to know why bitter things happen to you and learn how to stop them? Do you want to know what happens to your loved ones after they passed away? Do you want to heal any type of loss? Do you want to become the happy, energetic, lucky, sweet person you've always wanted to be? This insightful guide will help you turn your life around for the better. With stories that draw you in and questions that stimulate self-reflection, each chapter shows you how to take any difficulty in your life and use it to your advantage. By the end of the book, you'll know how to turn any situation around for the better.
Contributor: Milana Perepyolkina
Organisation: Gypsy Energy Secrets
Website: https://www.gypsyenergysecrets.com/