The Best Sustainable Products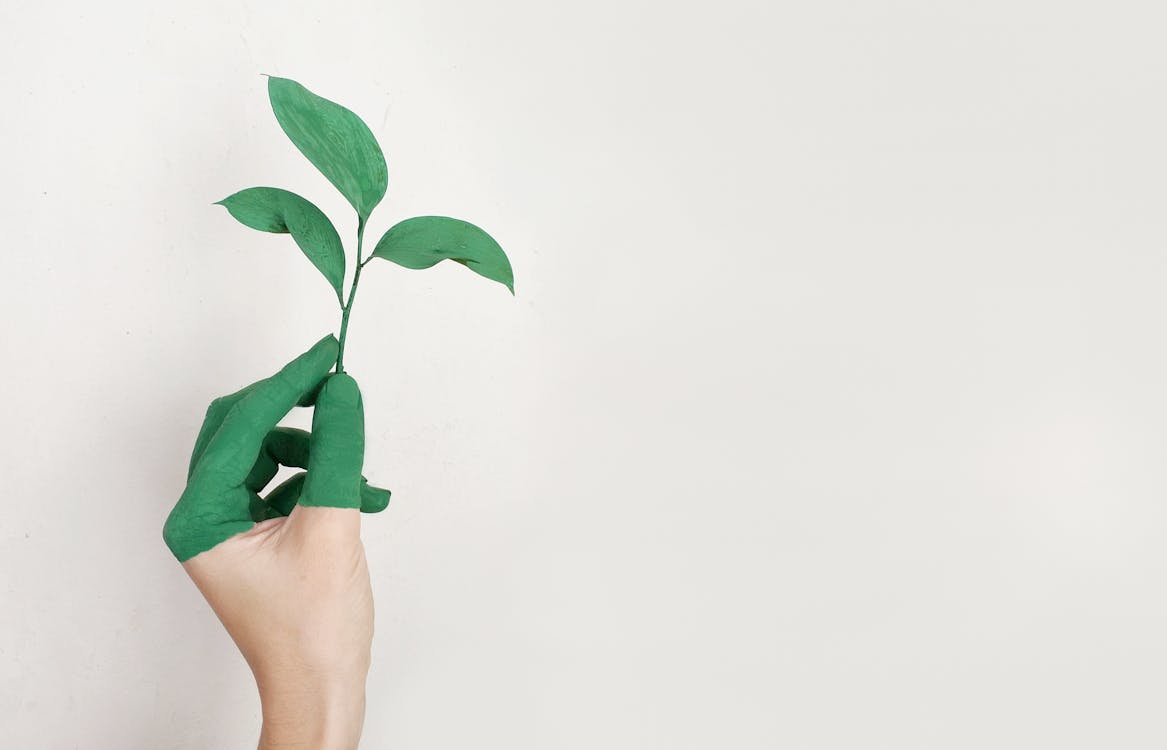 Finally, sustainability has been brought to the forefront of peoples minds. It seems as though people are beginning to care about saving the environment and investing in products that are more sustainable for the environment and for the people. Luckily, you don't have to give up your modern day luxuries in exchange for sustainability – There are new alternatives and most of them are just as good, if not better, than the products that you're using at the moment. In this article we cover the best bamboo and hemp products as well as general sustainable products and the best organic food and drink.
The Ultimate Sustainable Products
The Best Bamboo Products
These are perfect for your kitchen, you can clean the table, the stoves, anything really without worrying about how many towels do you use. It's quite simple, these ones you can put them in your washing machine and they will come out like new. A whole pack could last you an entire year.
Contributor: Arthur Ruth
Organisation: Memphis Maids
Website: https://memphis-maids.com/
These little guys are so handy. They are small enough to be out of the way and powerful enough to get the crud off of the dishes. They are small but mighty.
Contributor: Katelyn Cresmer
Organisation: Taking it Back a Notch
Website: https://greenasathistle.com
This is bio-degradable. Also, the bamboo is water-resistant, so the user deals with it just like they would with a normal plastic toothbrush in terms of maintenance.
Contributor: Yousra B
Organisation: Womenhancers
Website: https://womenhancers.net
This product acts as an alternative to single-use plastic straws.
Contributor: Yousra B
Organisation: Womenhancers
Website: https://womenhancers.net
The Best Hemp Products
Made from 100% fine hemp, this American-made tote bag is perfect for strolls on the beach or the grocery store. Not only is it plenty big to fit your essentials, but the hemp canvas tote is also light enough to carry and sturdy enough to withstand the elements. As an added bonus it's equally
trendy as it is functional and eco-friendly, all for a fair price.
Contributor: Samantha Morrison
Organisation: Glacier Wellness
Website: https://glacierwellness.co/
Hemp Theory's powerful and fast-acting new pain relief hemp cream combines the ease and convenience of a pain relief cream with the medicinal benefits of hemp. It provides quick relief of back, knee, joint, nerve, carpel tunnel and arthritis issues. This pain relief cream is made from only the highest-quality full spectrum hemp so you can get the pain relief you need without worrying about side effects or getting high. It is also different from the pain-relief pills you're used to taking, as it contains nanoencapsulated cannabidiol (via Nanobidiol™ Technology) that enters the bloodstream quickly and easily for ultra quick pain relief. Best of all, it is also so easy to target pain relief–you can apply this Pain Relief Hemp Cream to the exact location of your pain so it is precisely where you need it. You can't get that from a pill or a patch!
Contributor: Honest Marijuana Company
Organisation: HC PR Group
Website: https://www.amazon.com/Hemp-Theory-Cream
Canyon Tuxedo Shirt
This shirt is lightweight, breathable and airy, allowing you to stay cool and dry all through the day. Made from Organic hemp it has a smooth feel and the front bib design adds a bit of funky fashion to the functional aspect. Advertised as a smart fit, but can easily pass for cool and casual too.
Contributor: Will Hatton
Organisation: Hotel Jules
Website: https://hoteljules.com
The Best Reusable Products
These are made from stainless steel and this particular package comes with a little brush to help you clean the straw if you use it for smoothies.
Contributor: Arthur Ruth
Organisation: Memphis Maids
Website: https://memphis-maids.com/
The uniquely portable and reusable Nomader® Collapsible Water Bottle makes travel hydration easy and sustainable by taking up minimal bag space, and eliminating the need for wasteful single-use bottles. Designed with a flexible BPA-free silicone body, the reusable Nomader® bottle can be rolled-up and stashed away when not in use, yet it's as comfortable to drink from as a hard-sided bottle. This innovative travel water bottle features a patented leakproof cap, an ergonomic carry strap, and a wide mouth for easy cleaning. Additionally, the 22oz capacity (tops off at 25oz) bottle is freezable, heat resistant, and backed by a lifetime warranty.
Contributor: Bryan Sarlitt
Organisation: Nomader
Website: http://www.nomader.com/
One product that rarely gets mentioned in these types of lists is the everyday disposable razor. The average person who shaves most days will produce around 1200 lbs. of waste from razors alone during their lifetime. These razors are hard to recycle and are typically sold in excessive plastic packaging. In contrast, a single safety razor can last a lifetime, with replaceable blades far less expensive and much easier to recycle.
Contributor: Leigh Matthews
Organisation: Leafscore
Website: https://www.leafscore.com
A sustainable, plastic free plastic wrap alternative, bee's wrap is a must have for people who pack their (or their kid's) lunch to go. Easily washable, you can wrap up fruit, cheese, sandwiches for months with this attractive, eco-friendly product made from bee's wax and organic cotton. Plus, as its washable you can keep it clean in just moments.
Contributor: Kalev Rudolph
Organisation: 360 llc
Website: https://www.insurantly.com
Another must-have for eating on the go or saving left-overs, the stasher bag is a great addition to every kitchen. BPA-free, you can finally say goodbye to zip-lock bags (and the price of buying them again and again) and hello to eco-friendly sustainability. The stasher bag's unique seal design is
super easy and efficient too, it just takes a pinch to close the non-toxic silicone. Extra useful as stasher bags are dishwasher and microwave safe—reheating left-overs quickly has never been so easy.
Contributor: Kalev Rudolph
Organisation: 360 llc
Website: https://www.insurantly.com
The Best Organic Food and Drink Products
The Garden of Life Golden Milk is an amazing natural sleep aid that works and even tastes great. This Golden Milk is a commercial version of the ancient Moon Milk Ayurvedic medicinal recipe. The best-selling moon milk is not only vegan and gluten-free, but it's also USDA-certified organic.
Contributor: Samantha Morrison
Organisation: Glacier Wellness
Website: https://glacierwellness.co/
Apple cider vinegar is amazing. Not only does this super food offer countless health benefits; from
lowering blood pressure to aiding weight loss, it adds a beautiful zing to salad dressings, works great with braised greens, and even has become a favorite with bartenders.  The best brand available, conveniently stocked by amazon prime, is Bragg Apple Cider Vinegar.
Contributor: Kalev Rudolph
Organisation: 360 llc
Website: https://www.insurantly.com
365 Everyday Value, Organic Creamy Peanut Butter
Peanut butter is so tasty, it's dangerous because it's a little bit caloric but this one is cheap and delicious. You can buy it every month on Amazon and it will show up at your door without any hassle.
Contributor: Arthur Ruth
Organisation: Memphis Maids
Website: https://memphis-maids.com/
Not only are these granola bars organic, but they're also peanut free. And what's equally important is that they're made in a facility free from the most common allergens, including peanut, tree nut, soy, dairy, egg, fish, shellfish, gluten, and sesame. They're absolutely delicious, and come in a
variety of flavors like Chocolate Chip, Apple Cinnamon, and Mixed Berry. You can find all of these flavors and more in this MadeGood Granola Bar Special Variety Pack. It contains seven boxes of MadeGood Granola Minis and Crispy Squares, and they're perfect for tossing in your bag or lunch box.
Contributor: Vickie Pierre

Organisation: 360 llc
Website: https://www.exercise.com
Dosha Bar is a clean, organic, 150 calorie, nutrient dense, less sweet food bar for kids and adults alike.
Contributor: Yael Mayer
Organisation: Dosha Bar
Website: http://www.doshabar.com/
Purple tea comes from one plant called Camellia Sinensis, grown on small farms amidst the highest peaks of the Kenyan Mountains. The individual character of each tea varietal develops through the climate, cultivation, and preparations of the plant and its harvested leaves. Purple tea plants have grown to thrive in the extraordinary climate of the Kenyan mountains. In this place, the intense African sun is tempered by the cool mountain air allowing ultraviolet rays to deeply penetrate the tea leaves, resulting in their vibrant color, high levels of potent antioxidants, and delicate flavor.
Organisation: Kabaki Kenyan Purple Tea
Website: https://kabakitea.com/
These are a genuinely delicious, whole food, ready-to-consume solution to ensure kids (or adults!) get the energy-producing nutrients they need every day. They come in easy-to-pack Tetra Pak cartons (which don't need to be refrigerated until after they are opened), are gluten and GMO free and contain a half serving of daily vegetables per 8 oz box (derived from carrot, cauliflower, sweet potato, and spinach).
Contributor: Carli Brinkman
Organisation: Sneakz 
Website: https://sneakz.com
This is a vegan, plant based protein powder with a whopping 21 grams of protein per serving. There are zero grams of sugar and 7 grams of fiber which is a huge benefit for heart health and diabetes prevention. This protein powder is also gluten free so it won't harm anyone with an allergy to gluten.
Contributor: KeyVion Miller
Organisation: KeyVion Miller Nutrition
Website: https://themillerskitchen.com/
The biggest benefit about bone broth is that it supplies building blocks of protein – called amino acids – that are not in large quantities in muscle meats, eggs, milk, and plant foods. These unique amino acids in bone broth help your skin, joints, digestion, and *can *aid certain parts of your
immune system.
What's even more interesting is that many people are deficient in the specific amino acids in bone broth. Why? Well, the modern human diet does not (indirectly) allow you to consume the connective tissue of animals, such as the skin, bones, and tendons. Bone broth powder offers that solution.
Contributor: Bart Wolbers
Organisation: Alex Fergus
Website: http://alexfergus.com/